Sustainable Tourism Consulting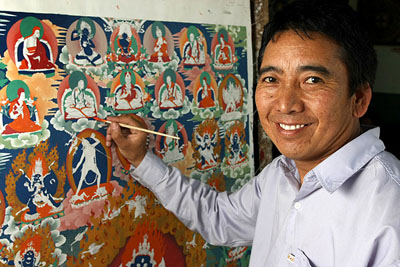 In addition to writing and photography, I work as a sustainable tourism consultant for humanitarian organizations, tourism boards and private outdoor companies. I can help your organization design a custom adventure event or trip, develop tours and conduct guide training, create custom guidebooks to highlight your work,  write an effective media plan, build a photographic and film clip archive of your projects, or a combination of the above.  
If you have a project that you would like to discuss with me to see how I can help make it a success, please Contact Me.
Projects include:
Creating a national library of adventure images for The Competitiveness Initiative in Mongolia, a project sponsored by the U.S. Agency for International Development.
Designing a handicraft walking tour and training guides for the Tibet Poverty Alleviation Fund in Lhasa, Tibet.
Helping create and submit a proposal to the Bureau of Land Management detailing the creation of new non-motorized mountain trails in Salida, Colorado.
Spearheading a mountain bike fundraising event for the Alliance Against Domestic Abuse in Salida, Colorado.
Becoming a founding member of the Morgan Center for Earth Literacy in Salida, Colorado.
Founding Ice Mountain Publishing to produce adventure guidebooks to backcountry mountain biking, hiking, skiing and snowshoeing routes.